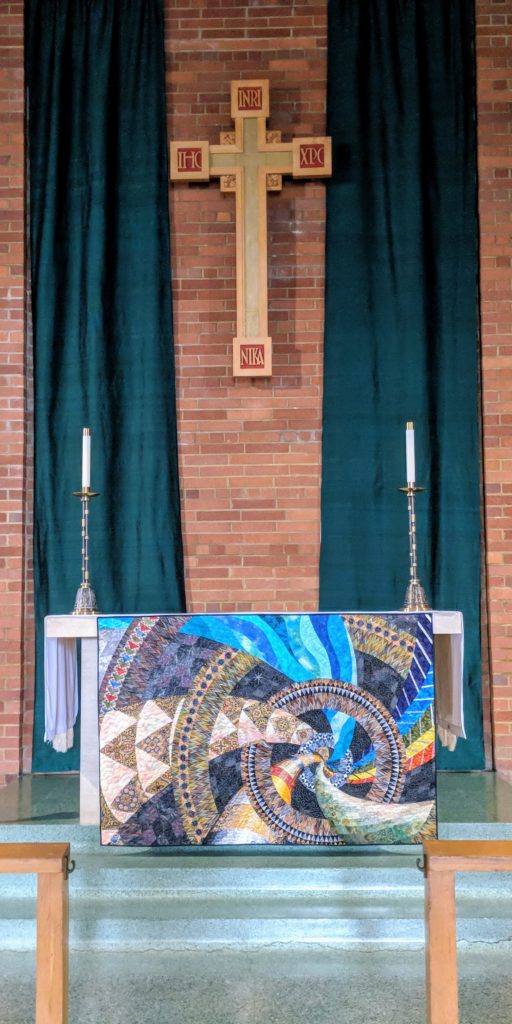 Our worship services bring us together with beautiful music and prayers.  Though our worship is somewhat formal, we are not!  Come as you are – you can find folks wearing shorts, skirts, ties and jeans.
Joyful Noise Eucharist, 9:30am in All Saints Chapel. Join us for a service of joyful noise as we explore the stories of our faith, moving through the church year. While especially designed for families with young children, all are welcome. This service will begin on December 2nd.
Choral Eucharist, 10:30 am in the Sanctuary.  Includes communion and music.  Everyone is welcome at the table, gluten free bread available.
First and Third Sundays, 8:00 am in All Saints Chapel. Spoken service with Communion.
Second Sundays, 2:30pm at Canterbury Park. Spoken service with Communion at an Independent Living Facility in Longview.