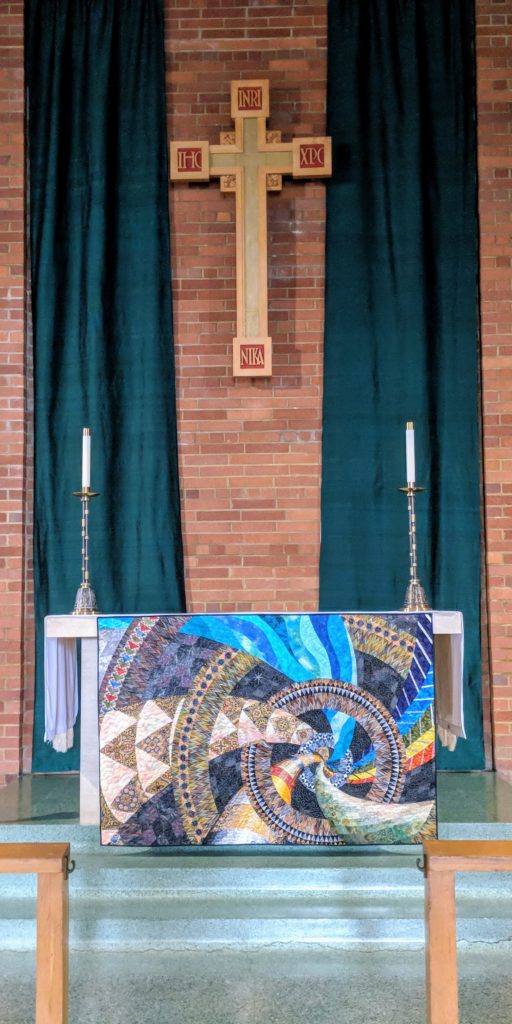 Our worship services bring us together with beautiful music and prayers.  Though our worship is somewhat formal, we are not!  Come as you are – you can find folks wearing shorts, skirts, ties and jeans.
Choral Eucharist, 10:30 am in the Sanctuary.  Includes communion and music.  Everyone is welcome at the table, gluten free bread available.
First and Third Sundays, 8:00 am in All Saints Chapel. Spoken service with Communion.
Second Sundays, 2:30pm at Canterbury Park. Spoken service with Communion at an Independent Living Facility in Longview.