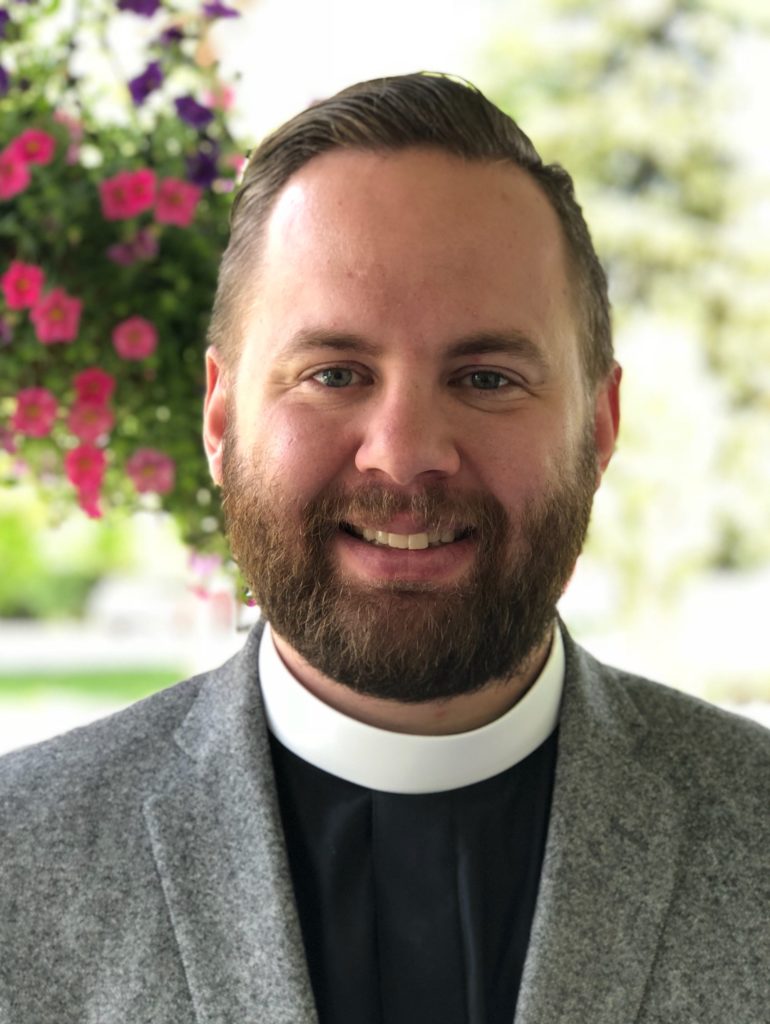 We have a New Rector!
After much careful consideration the search committee has selected a candidate and the vestry has called the Rev. Nic Mather to be the new rector at St. Stephen's.
Fr. Nic is a Pacific Northwest native, born and raised in Moses Lake, WA, where he grew up at St. Martin's Episcopal Church. Nic grew up in the church, acolyting, and attending Episcopal summer camp at Camp Cross, New Beginnings, and provincial and national youth events and retreats. Nic continued his involvement with the church during college, volunteering with the St. John's Cathedral youth group during the year and spending his college summers working at Camp Cross. Nic graduated from Gonzaga University with a Bachelors in Political Science in 2008. After which he worked for two years as a Paralegal with the Office of Chief Counsel for the IRS in Seattle, WA. Upon discerning that ministry was his calling, he served for two years as Campus Ministry Intern at Kansas State University, where he discerned a call to ordained ministry. He graduated from Virginia Theological Seminary in 2015. Following graduation, he served for two years as Curate and now currently serves as Priest Associate at The Cathedral of St. John the Evangelist in Spokane, WA. Together with his wife Krista (who he met at summer camp), and their daughter Charlee, Nic is excited to be joining the people of St. Stephen's, the community of Longview/Kelso, and the Diocese of Olympia.
We are grateful to all who graciously offered their time and talents to be a part of the process that resulted in this call to Fr. Nic Mather. Please offer your prayers for Fr. Nic and his family as they relocate to the Longview area. This time of transition will be filled with much activity and adjustment as Fr. Nic prepares himself to be the rector for St. Stephen's Episcopal Church. As with any life change, starting a new position, moving to a new home, being exposed to a different setting, learning the dynamics of a new town and meeting the members of the congregation is a demanding and stressful experience at best. Until Fr. Nic officially begins his first day as St. Stephen's rector, please be respectful of his transition process by guarding his and his family's privacy. There will be plenty of opportunity to get to know him and his family once he starts his mutual ministry with us on August 20, 2018. Thanks be to God for the continued work of the Holy Spirit as Fr. Nic joins us.